I really like my feet. This is a comparatively new feeling, as for many years I just walked around on them without considering them anything special. This changed a few years ago when we had a lesson about shoes and I heard from so many of my participants about the problems they have with their feet, and their sadness at not being able to wear the shoes of their dreams.
It's confession time: I am the Imelda Marcos of northern Germany. I have more pairs of shoes than any person really needs to have. I just love walking along and looking down at my animal print ankle boots, or my red ballerinas, or the tartan winkle-pickers. I have always said I would die rather than buy shoes for comfort, and my good old trusty feet have never let me down.
This week, however, something strange happened in my brain. I am a keen observer of international politics, and happened to see this on my twitter feed: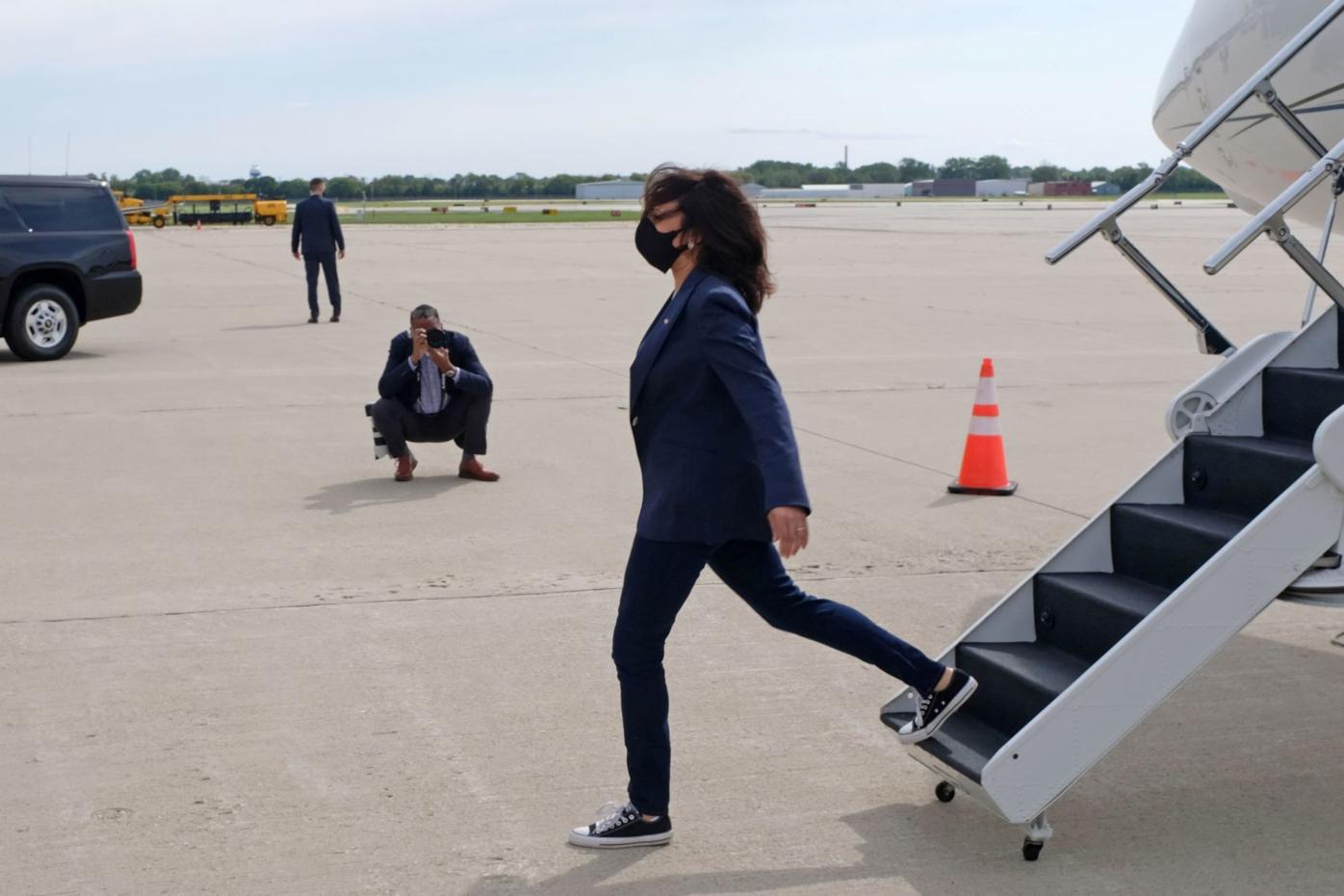 There's more:
I thought of all the times I have seen other women getting off planes (called 'deplaning' in the USA): Here's the Duchess of Cambridge, baby on her arm, high heels on her feet, not even holding the handrail. Hmmn.
Others have been less graceful.
When I was about 10, I gave a presentation in our church about missionary Gladys Aylward. (Some of you may have seen the movie extremely loosely based on her life, 'The Inn of the Sixth Happiness', starring Ingrid Bergmann.) Gladys worked for many years in China, running an orphanage and also working for the Chinese government as a 'Foot Inspector' – touring the area to check that girls' feet were no longer being bound. Bound feet, also called 'Lotus feet', had been admired in China for hundreds of years. Into the 20th century 50% of Chinese women, and nearly all of upper-class women in China, had feet which had been treated in this painful and debilitating way.
Please note: this is a model of such a foot!
The ideal length for an adult woman's foot was 11 centimetres.
I earnestly told about this in my childhood presentation, wondering how it could be that making it difficult for women to even walk could have been considered a good idea.
Fast forward to the recent Republican Party Convention in the USA, where a stream of women who seemed to be variations on Barbie dolls teetered across the stage. And here is a shot of Melania Trump's $750 Christian Louboutin pumps.
Do those feet look as if they are comfortable? What are we thinking of?
So when vice-presidential candidate Kamala Harris strode so confidently and comfortably off that plane, I asked my daughter in law if she thought I was too old to go for a pair of Convers. "Quatsch!" (Rubbish!) she said, "They are cool for everybody," and in two seconds she had located the pair I fancied, in my size, online, and in two minutes I had put them in my shopping cart, checked out and those shoes (in the header) are on their way to me as I write.
"What will I do if they don't fit?" I bleated to her. She told me I could send them back, or choose another pair.
Noooo… If they don't fit I will cut off my toes.
The Cabin Fever Part
https://www.bbc.co.uk/learningenglish/english/course/lower-intermediate/unit-2/session-2/activity-3
https://www.teflgames.com/gkq.html
https://www.eslbuzz.com/types-of-shoes-vocabulary-in-english/