It was our wedding anniversary last week. As one British message said, "19 years and your patio is still intact" (i.e. neither of us has murdered the other and buried them under our terrace, which many British people call a patio – it's a Spanish word which originally meant an interior courtyard.)
Living together is full of pitfalls, especially for partners who come from different cultures and think in different languages, and one of the cultural differences which nearly landed me under our patio was my British ignorance of the importance of the Leitz Ordner.
A million years ago I taught English at a very famous German car company. I parked my car in their own multi-storey carpark, fascinated and perplexed by the slogan on the wheelie bins which stood on each floor:
"Ordnung + Sauberkeit = Qualität"
(Order + cleanliness = quality.)
Somewhere along the way of those 19 years in a Teutonic marriage, I began to see how convenient it was when one could find exactly that piece of paper, that document, that invoice or that international vaccination certification in an instant. My immediate family had never been able to do that, in fact my father once threw an envelope containing one hundred pounds of school funds (in bank notes) on the fire, by mistake. Of course he repaid the money, but – if only he had had a Leitz Ordner!
Germany was an exciting place to be in 1871, everything was booming including industrialisation and bureaucracy. Within a short time there were millions of important pieces of paper fluttering around the Reich, which all needed to be organised. Up stepped Louis Leitz, who founded a "Werkstätte zur Herstellung von Metallteilen für Ordnungsmittel" ( Workshop for production of metal parts for organisation) that very year.
At the beginning, the Leitz Ordner was an arrangement whereby paper was simply spiked in a file. The lever mechanism was added in 1893. 1911 saw the the handy hole in the spine being integrated, making it much easier to pull a file off a shelf, and Bob was their uncle.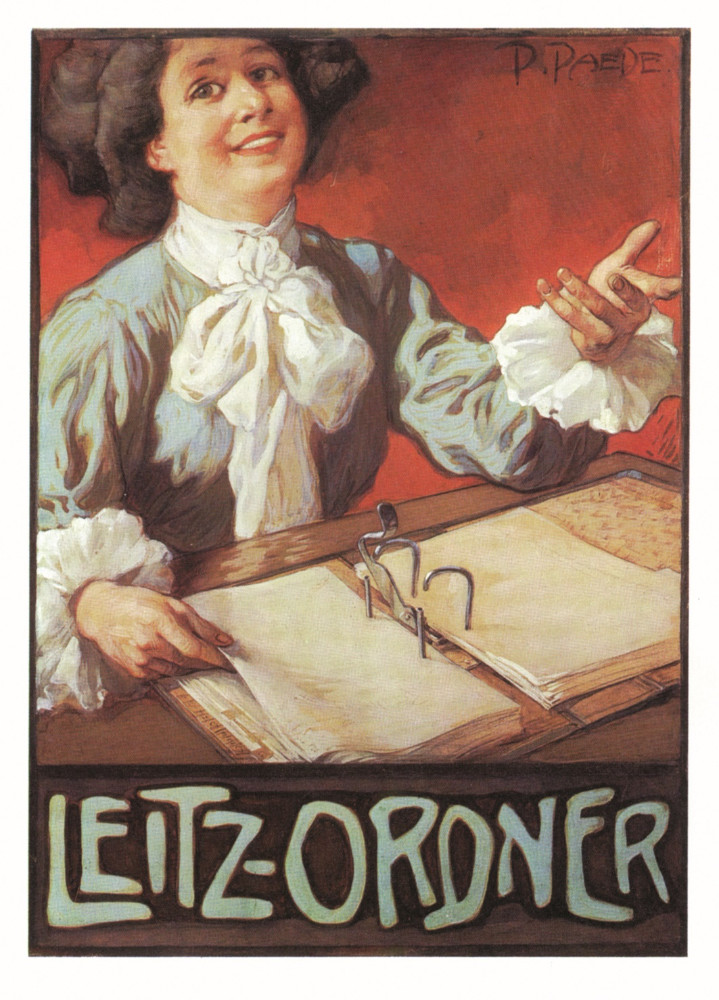 The hole punch had been patented by Friedrich Soennecken in November 1886.
Leitz started production in 1892:
And has been making improvements and developments in organising papers and offices and departments ever since. Germany loves being organised, and after all these years I have begun to see that maybe those wheelie bins had a point.
This year, we actually got each other anniversary presents.
My husband gave me a bottle of gin.
My presents to him?
Chacun à son goût, so to speak.
*Ordnung ist das halbe Leben is a German saying, literally 'Order is half of life.' Other translations include "Tidy house, tidy mind" and 'Cleanliness is next to godliness." But I think it's one of the idions which should be classed as incomprehensible to non-Germans.